Surprisingly, during the Pandemic entrepreneurship began to surge. Forbes magazine reported that there has been a "true boom in startups, as the number of new companies around the world has significantly surpassed the indicators of last year". With that in mind, it begs the following question: How are you as a sole proprietor or owner of a small business not only going to compete but grow and retain customers? The answer to that question is building customer trust. When trust is established over time, you will win loyal customers. In fact customer loyalty may be your best asset.
Defining Customer Loyalty
According to an article on Oracle, a 'loyal customer' is one who has developed an emotional relationship with your small business. Loyalty demonstrates itself in the willingness of a customer to repeatedly buy your product or service over your competitors. A truly loyal customer is your advocate.
Building Customer Loyalty
Horst Schulze (former President and COO of the Ritz-Carlton Hotel Company and current Chairman and CEO of the Capella Hotel Group) states (page 29 of 'Excellence Wins") that there are 3 things every customer wants, regardless of product or service. They are:
Defect Free Product/Service
Timeliness
Personalized/Caring Service
If you can consistently provide the above you will develop customer trust and in turn loyalty .
A Strategy to Develop Customer Loyalty

STEP 1. Provide a Defect Free Product/Service
Clearly a customer does not want to purchase something that is defective (perhaps there is the rare occasion). However, occasionally something may go wrong and it is your job to fix it. In fact, as the owner of a small business it is your job to be looking for ways to improve your product/service. There is no one right way to go about this, but the following suggestions will help.
First: Be Organized
As a small business owner part of practicing professionalism is being organized. Providing a defect free product/service requires time. This is only one of the many areas that needs attending. Therefore, it is critical that you plan, organize and prioritize tasks. Being organized (and there are numerous task management tools available) will enable you to engage with your customers, and conduct research in order to improve your product and or service.
Second: Invite Customer Feedback
In a world that is connected through numerous channels, it is important to initiate rather than react to customer feedback. Reach out to your customers and invite their feedback. For example ask about their opinion on the effectiveness of your product/service and the quality of their experience. Their are numerous tools that can help you with this. The top ten online feedback tools are listed if you click here.
A customer's perspective will more than likely be different than yours. Listen to the feedback given and once you have their thoughts and reactions act immediately. If it happens to be a long term improvement, get started. By keeping track of problems you can determine if they are a symptom of something deeper and get to the root. Finally, if you learn that your customers are happy and the product/service works well, keep doing it. Possibly look at ways to enhance it. By inviting customer feedback you communicate you care.
Third: Check in with Your Competitors
Every once in awhile it is wise to check in with the competition. Take stock of what they are doing, techniques and technology that they are using. By doing this you might identify new growth opportunities.
Fourth: Keep Learning
Our world is constantly changing, and it is crucial to stay in tune with what is happening in your field of business. Openness to learning is the best way to stay on top of new and and upcoming trends. Attend a trade show or conference. Take a course offered online. Keep yourself engaged and learning.

STEP 2. Provide Timeliness
In addition to a defect free product or service, customers value and expect timeliness. Responding or delivering in a timely manner demonstrates that you respect their time and that you value and appreciate their business.
A. Telephone and Digital Response
Business etiquette suggests that a telephone be answered on the second or third ring. Any longer may discourage the customer from conducting business with you. If for some reason you cannot answer the call, it is important to allow for voicemail, and then respond as promptly as possible.
Often customers contact your business by email. If so, examine each email on a case by case basis and respond accordingly. Some emails will require an immediate response and solution to a problem. Others, may require that more time be taken. Even so, it remains critical that you communicate this to your customer. By keeping them in the loop, and giving them a time frame, you relieve their anxiety.
B. In Person Response
When conducting business in person there may be three possible scenarios.
Responding To a Purchase: be sure to be efficient and thank the customer for their business.
Responding to a return: be prompt and make the process as seamless as possible. Be sure to listen and acknowledge concerns or questions.
Responding to a complaint: be calm and project a positive attitude. Be present and listen. Communicate that you value your customer's feedback and look forward to helping them in the future.
Responding in a timely manner when running a business, especially as a sole proprietor, can be challenging some days. The good news is there are numerous tools at your service to assist. You can add a FAQ page to your website. The use of email autoresponders can also assist. It can assure the customer that their email has been received and that help is on its way. Be sure to thank them for their message, communicate when they can expect to hear back and provide the link to FAQ. Finally, you can implement the use of templates for your responses to those questions that come up time after time. This will not only speed up response time, but provide consistency.
Whatever timely response you provide make sure it is not only fast, but valuable. A prompt, valuable response expresses that you are there to meet their need, they are valued and their business is appreciated.
STEP 3. Provide Personalized/Caring Service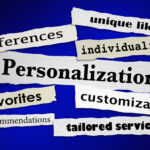 So you have provided a defect free product and responded in a timely manner. The finishing step, and likely most important of all, is doing the first two with a people first attitude. Your customer is more than a sale or number. They are the reason your business can exist. As a small business you have an edge over larger, impersonal companies. Be sure to take advantage of this.
The following suggestions will enable you to add the personal touch.
When dealing with your customers be present, in the moment. Guarantee them that they are being heard. If needed empathize with them.
Implement the Platinum Rule. This rule coined by Dr. Tony Alessandra states: "Do unto others as they want done unto them". In today's world you will likely be dealing with people of different backgrounds and ages. This guideline takes into account the uniqueness and diversity of others.
Be sure to allow customers to go at their own pace. Depending on their age and background they may need you to be calm and patient as they learn something new. This will show them that you genuinely care.
Establish a connection with your customer. If appropriate use their name. Be attentive to the details they may share and find common ground.
By practicing the previous your customer will know that you value them as a person. When combined with providing a defect free product in a timely manner a trust will grow. Eventually, a loyal relationship will develop.
_____________________________________________________________________________________________________________
Pro Ledger Online offers a cloud-based bookkeeping solution for small business professionals. Click here for a 30-day free trial. – www.pro-ledger.com "Bookkeeping Made Simple"