Summer is the perfect time to connect! It's all about building relationships with our customers, employees, and, don't forget, our families and friends. Depending on your business, you may be quite busy or experiencing a slowdown. But, regardless, there are creative ways to grow your relationships. After all, as Tina Hovsepian points out, "behind every business there are people… Therefore, successful business is built on good relationships." This year, the first day of Autumn in the northern hemisphere falls on September 23rd. So, let's embrace the remainder of the sunny season and grow those meaningful connections together.
A. Connecting With Customers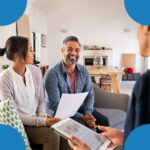 It's crucial to keep your customers interested in your company. But for them, the summer months can be a very busy time. Like you, they might have kids at home or be preparing for a much-needed family vacation. Despite the distractions, you can still cultivate customer relationships by using some creative strategies.
Strategy 1: Highlight Your Social Media
Despite their summertime busyness, your clients will still check their social media accounts. So, to engage your customers, make sure you are maintaining, if not increasing, your social media content. In addition, be sure to capture a lively and bright summer spirit. There are many different ways to be imaginative.
A Few Recommendations
Summer Deals and Promotions: Offer exclusive summer discounts and special promotions to entice customers.
Summer Giveaways: Hold enticing contests with prizes related to the season.
Virtual Summer Events: Hold webinars or Q&A sessions that are centered on summer-related subjects and are consistent with your brand.
Behind-the-Scenes Sneak Peeks: Share glimpses of your team enjoying summer or creating your products.
Customer storytelling: Share uplifting client testimonials and anecdotes about their summertime interactions with your brand.
Summer Blogs and Articles: Write interesting, educational blogs about summer-related subjects that fit your brand's target audience.
Don't forget to maintain your authenticity, responsiveness, and regular activity throughout the summer. Your audience will have an enjoyable and memorable experience if you use content with a summer theme.
Strategy 2: Implement Upbeat Summer Marketing
At any time of the year, marketing is essential to your company. It makes customers "aware of your products or services, engages them, and assists them in making the purchasing decision." However, summer gives you the chance to be lighthearted and enjoyable in your marketing approach.
During this energizing season, it's all about standing out and leaving a lasting impression. Make sure your campaigns capture the welcoming, carefree summertime atmosphere. Observe how eager and interested your audience becomes in what you have to say. Be creative and relate to their summertime goals. Get ready for exciting giveaways, fantastic promotions, and motivational stories. These will produce a favorable impression that endures well past the summer.
Strategy 3: Meet with Customers
As previously mentioned summer can be a busy time for your customers. However, that does not mean they won't meet with you if you invite them, though. In fact, they will likely appreciate you reaching out. The important thing to remember is to create flexible meeting options. Be sure to cater both to in person and online preferences.
In Person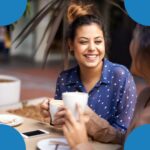 Summer presents longer days and usually great weather. It is the perfect time to meet in person. Remember to consider your clients' schedule, preferences and interests when planning these creative summer meetings. This will ensure a memorable and enjoyable experience.
There are a variety of creative ways you can meet in person. Meeting them on their turf can be a game-changer in building strong and lasting relationships. Stepping into their familiar environment, whether it's their home, office, store, or workspace, shows genuine interest in understanding their unique needs. Even if they are busy, they are much more likely to find the time since you are heading in their direction.
Meeting on Their Turf Examples
Outdoor Meetup: Suggest a meeting at a nearby park or outdoor space, encouraging a more casual and refreshing setting for discussions.
Coffee Shop: Invite your client for a brainstorming or catch up session at their favorite coffee shop, creating a relaxed and creative atmosphere.
Office Lunch & Learn: Offer a lunch and learn session at their office, providing valuable insights while enjoying a meal together.
Home Meeting: Offer to bring refreshments and enjoy a casual conversation in the comfort of their home.
Family Friendly Appreciation Event: Offer to have a family appreciation barbecue. This will help clients stay engaged with the company while supporting and honoring their busy family
Meeting clients on their turf opens the door to meaningful interactions and nurtures trust and lasting relationship.
Online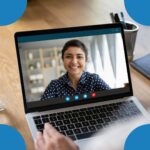 Undoubtedly, it is not feasible to personally meet every client. However, opportunities for connection can be made with a little imagination and flexibility. Customers can participate in virtual meetups from the comfort of their homes or private sunny locations.
Meeting Online Examples
Summer Greetings: Send personalized summer greetings through emails or social media messages, expressing well wishes and checking in on how they're enjoying the season.
Virtual Coffee or Happy Hour Time: Arrange to meet your client(s) over coffee or their favorite drink. During this time, you can engage in light conversations, share updates, discuss projects, or simply enjoy each other's company. It's a chance to bond, exchange ideas, and maintain social connections despite physical distances.
Summer Webinar Series: Organize a series of engaging webinars that focus on summer-related topics or trends. Be sure to provide valuable insights and foster discussions with your customers.
Summer Surveys: Create short and engaging summer surveys to gather feedback and insights from clients, making it easy and fun for them to provide input.
You can improve your client relationships by implementing these informal methods of communication. Additionally, you'll add a dash of summertime enjoyment to your interactions. Bottom line, you will demonstrate a sincere interest in them.
B. Connecting With Staff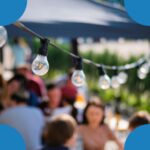 It is essential that you spend time getting to know your employees if you are a business owner with a staff. Your team is what makes you and your company successful. A valued team of employees will work hard and be engaged, foster a positive work environment, and deliver superior customer service.
The summer season presents a wonderful opportunity to interact with your staff in a fun and laid-back environment. You can encourage team engagement and unity by embracing the summertime spirit. This will result in greater productivity and a more pleasant workplace environment.
Here are some ideas for giving your team and your team members opportunities to connect. This list is based on two articles I read. Click here for the first and here for the second to learn more.
Creative Summer Staff Appreciation Ideas
Employee Summer Hours: This may include a work-from-home day, a shorter workweek, or a shorter Friday.
Relaxed Dress Code: There are ways to relax the dress code while still looking professional. Communicate with your team that they should use common sense here. Casual Fridays are a great idea. In order to prevent surprises for your customers, you might also want to inform them of this practice.
Pleasant Outdoor Setting: Place some patio chairs, a picnic table, and one or two flower pots outside for a relaxing outdoor setting. Their spirits will greatly benefit from some vitamin D, some fresh air, and a relaxing environment to take a break.
Give the Staff Lunch Once a week. This is a wonderful way to show your appreciation. If they work remotely, provide a gift card.
Provide Summer Snacks: Ah, food once more. But it is a straightforward gesture of gratitude. Ice cream, watermelon, and summer fruit are all excellent choices.
Employee Family Appreciation BBQ
Fun Fridays: For Fridays, set a fun activity. A staff baseball game, a volunteer outing to a local organization, or a day for Hawaiian attire are some ideas. There are countless possibilities.
It almost goes without saying that you need to show your employees gratitude all year. However, there are some special opportunities available during the summer. These suggestions for summer employee appreciation will give your company a boost. Additionally, they will assist you in connecting with your staff and demonstrating your care.
C. Connecting With Family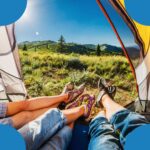 You still need to connect with one more group this summer, despite what you may think. That is your support system—your family and friends. Are you aware that this group is essential to your overall business success?
I recognize that you're busy. Success requires making sacrifices. However, your support network ought to be non-negotiable. They need you and you need them. Some of the following benefits to you are:
Emotional Support: They can encourage you and boost your confidence.
Health Advantages: Spending time unwinding and rejuvenating with the people you love gives you energy.
Honest feedback: Family and close friends can provide valuable and candid feedback about your business ideas, products, or services. They may spot potential issues or offer fresh perspectives. This helps you refine your strategies and improve your offerings.
Flexibility: People who are familiar with the demands of entrepreneurship are more likely to be understanding and helpful.
Celebrating successes: Business achievements are more meaningful when shared with the people you care about.
It should be fairly simple to find activities to do with your "peeps" if summer is your slow season. But if this season is a busy one for business, you are undoubtedly faced with a challenge. There are, however, inventive ways to find time for the people you cherish. I published a blog post titled How To Continue Working While Enjoying Summer earlier this season. It provides some helpful time-management advice, including:
Tip 1: Shift your schedule with the season – Tweak daily and weekly schedule as well as your work routine.
Tip 2: Focus on essentials – Focus on the tasks that are non-negotiable. Make use of technology and delegate.
Tip 3: Give yourself permission to relax – Find an hour, an afternoon or longer to rejuvenate with family or a friend.
Tip 4: Find what motivates you – When you know this, you can find ways to enjoy summer with those you care about.
In the end, making time is more crucial than how much time you give. Planning and preparation are essential for any event, be it a family vacation lasting two weeks, a weekend staycation or a barbecue with family and friends. Making time to appreciate and recognize your inner circle speaks volumes about your priorities and character.
Let's actively engage with our esteemed clients, committed employees, and cherished family members as we embrace the summer season. Building these relationships will boost success and improve both your personal and professional life. Cheers to a season of growth and treasured memories!
---
Pro Ledger Online offers a cloud-based bookkeeping solution for small business professionals. Click here for a 30-day free trial. – www.pro-ledger.com "Bookkeeping Made Simple"