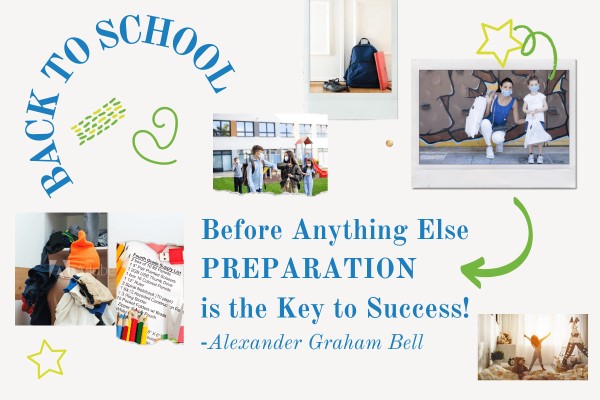 Today I read the following quote on Pinterest, "August is the Sunday of Summer." As the summer winds up, school is just around the corner, and just like a Monday, September is a new beginning. At the best of times, this awareness can bring a mixture of emotions for both parents and kids. Excitement blended with some anxiety may be felt.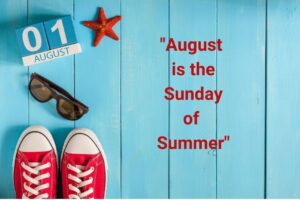 The previous is usually the norm, but very little has been normal over the past year and a half. Given the current conditions with the Pandemic, both excitement and anxiety might be heightened. Children will be able to learn with their friends again – increased excitement, but just what will this look like, and for how long? – increased anxiety. With the delta variant, it does not appear that "normal" is just around the corner.
Given that fact, for any business professional who is a parent, being prepared for the transition into a new school year is the sure-fire way to increase success and decrease stress. Taking some time now to lay the ground work will enable both kids and parents to embrace the new possibilities and opportunities that await.
Six Tips on How to Prepare Now for the School Year
TIP 1: TRANSITION TO NEW SCHEDULE
The day before school begins is not the time to try to get kids to bed earlier. Ideally, one should start to gently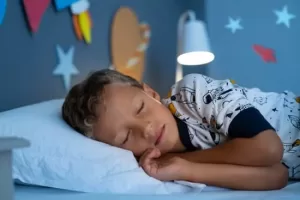 re-introduce the school year schedule two weeks prior to the first day of school. For others, it will mean waking late sleepers earlier.
Also, remember that online learning allowed some children the luxury of rolling out of bed and beginning their school day in their p.js. Remind your children that they need to be prepared to get up, get dressed, eat breakfast, and be ready to go at a certain time.
TIP 2: CREATE A MORNING ROUTINE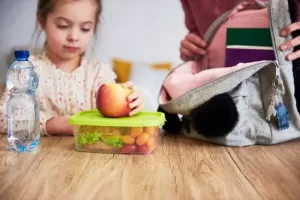 I am not a morning person at the best of times, and the more I can prepare for my day the night before the better. How about your family? Are your mornings crazy, rushed, and chaotic, or calm, cheerful, and well-paced? If you desire to have the latter, take care of time-consuming tasks the night before. These tasks might include: lunch preparation, packing backpacks, selecting clothes, having breakfast foods within reach.
Having a bathroom schedule, depending on how many are using the same bathroom, is also a good idea. Finally, giving yourself and your family a few buffer minutes can ensure that there is no need to rush. I usually set my clock 10 minutes ahead. A morning routine can do wonders in having a great start to the day.
TIP 3: CREATE CALENDAR CENTRAL
Keeping track of appointments, early dismissals, extra-curricular activities such as sport, dance, and music lessons, and special days (special lunch) can become overwhelming. Rather than waiting until the school year is underway why not fill out a family calendar ahead of time? Schools usually send out a school calendar well in advance.
There are plenty of calendars on the market so find one that is right for your family.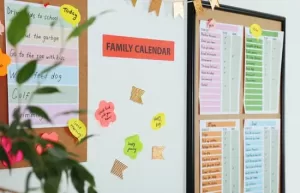 Be sure to place it in a central location, either on the fridge with magnets or on a bulletin board in the kitchen. By color-coding each family member you and your family will be better able to keep your busy lives straight. Filling a calendar out in advance, as much as possible, will give you an idea of the upcoming school year's rhythm.
TIP 4: ORGANIZE AND CENTRALIZE ESSENTIALS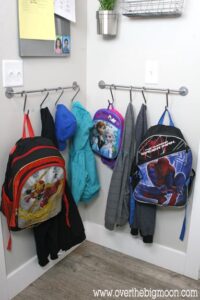 There is nothing worse than being ready to go out the door and one of your children can't find something you need. One helpful idea is to create a place to centralize the essentials such as your front or back entryway. Using the vertical space on a wall can be quite helpful. Here I would suggest using hooks for your children's coats, and backpacks (hooks are generally easier for children to use than hangers).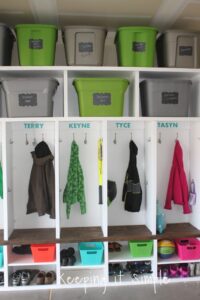 Now that facemasks are a requirement you will also want a handy spot for them You could place them in a basket at your centralized spot. Having 6 masks per child is a good idea (one for each day of the week and a spare). Have a different style/color for each child so there is no confusion.
Since masks are also germ magnets by placing a lingerie bag at the door the children can deposit their masks when they get home. At the end of the week take the bag to the laundry and get them ready for the following week.
TIP 5: PLAN BEFORE SHOPPING
Back-to-School often means shopping. Your children may need some new clothes and the school will definitely send you a supply list. Take some time during August to assess your children's needs. By taking this time you will most likely save yourself money and decrease your stress.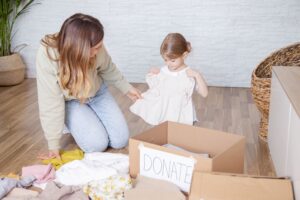 August is a great time to sort through your children's clothes closet. Empty the closet and the drawers with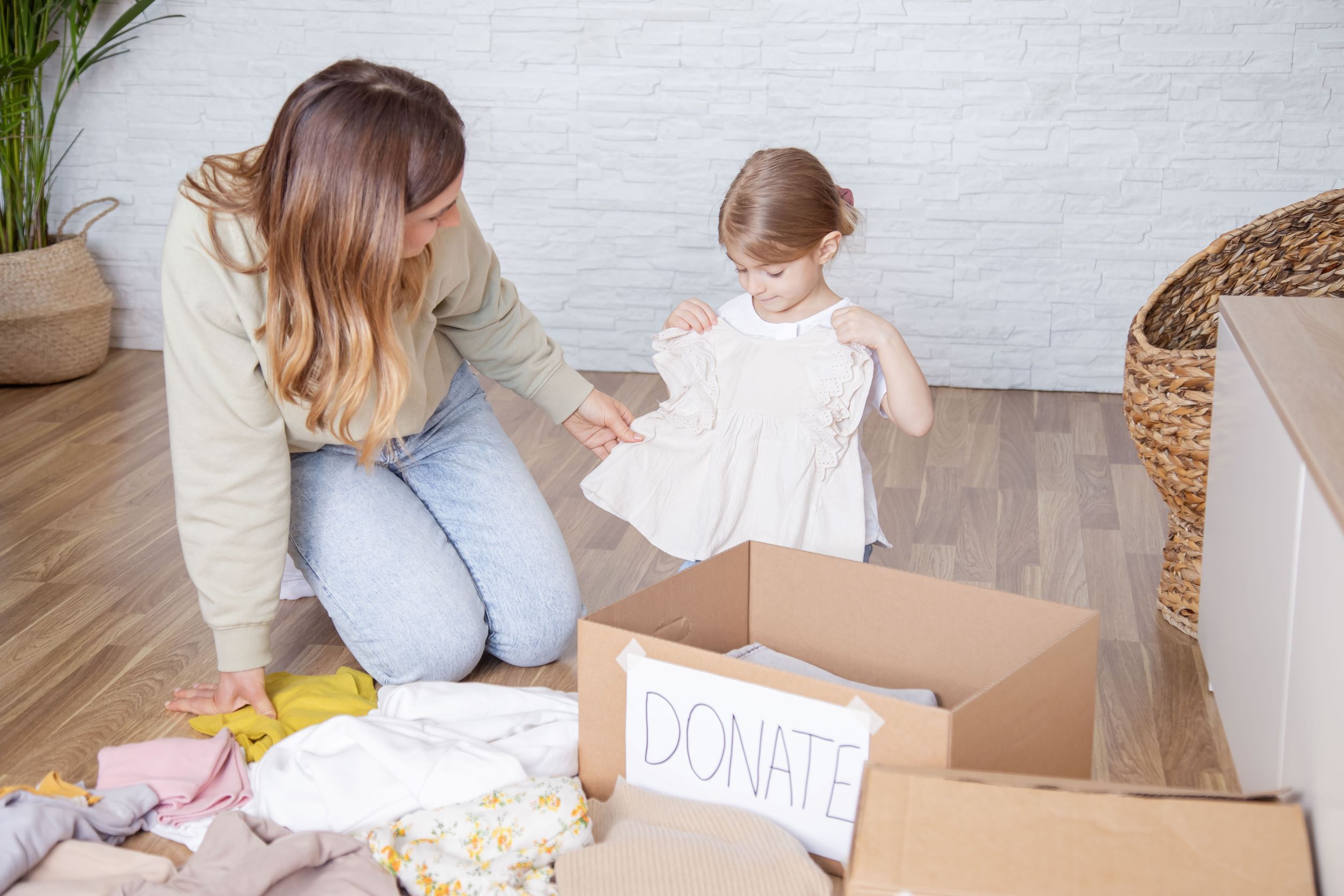 your child and decide what no longer fits and/or what needs to be replaced. Make a pile for donations and a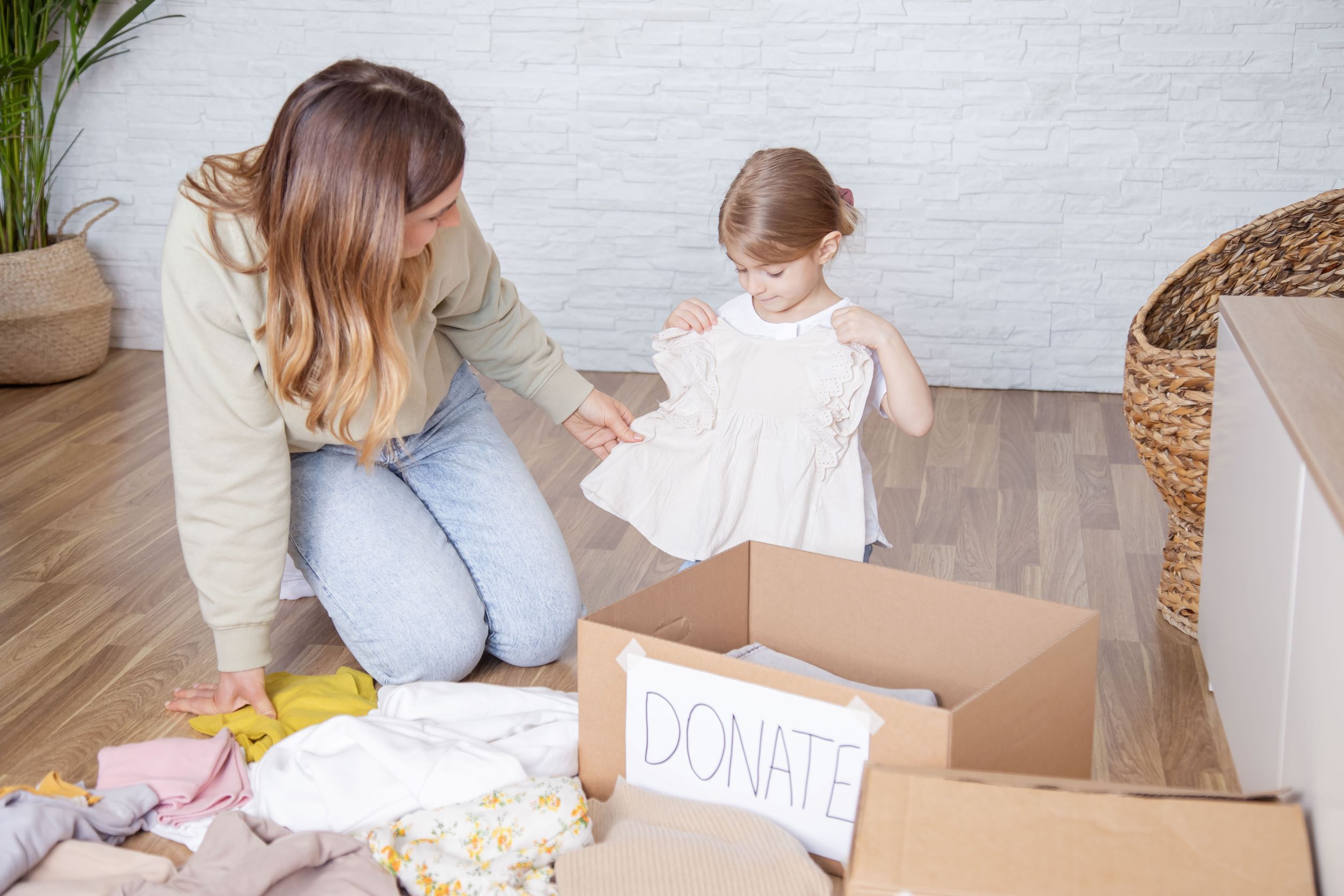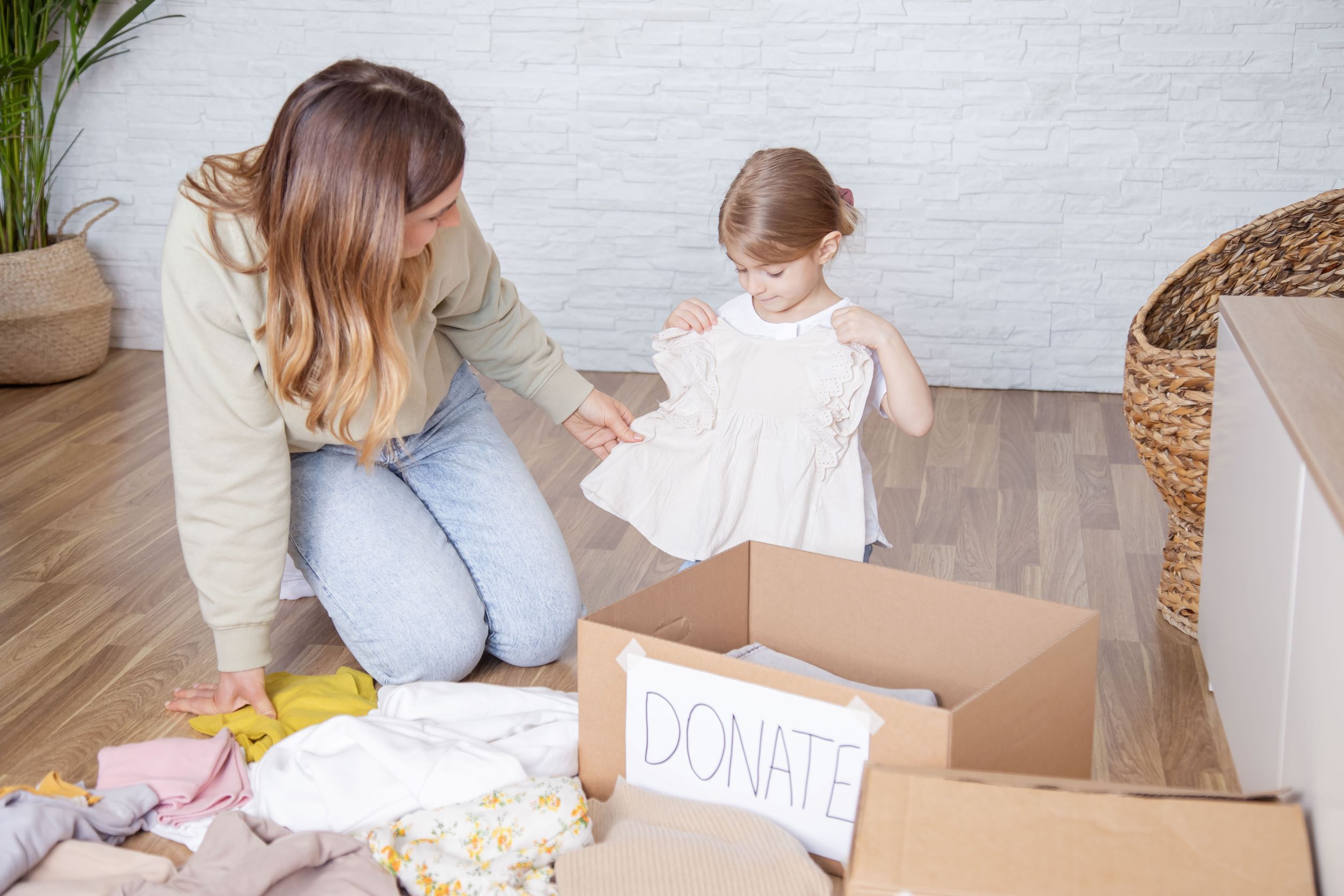 discard pile. If you have older children perhaps they will have some hand-me-downs to give to your younger child. As you go through this routine you can also reorganize and tidy up.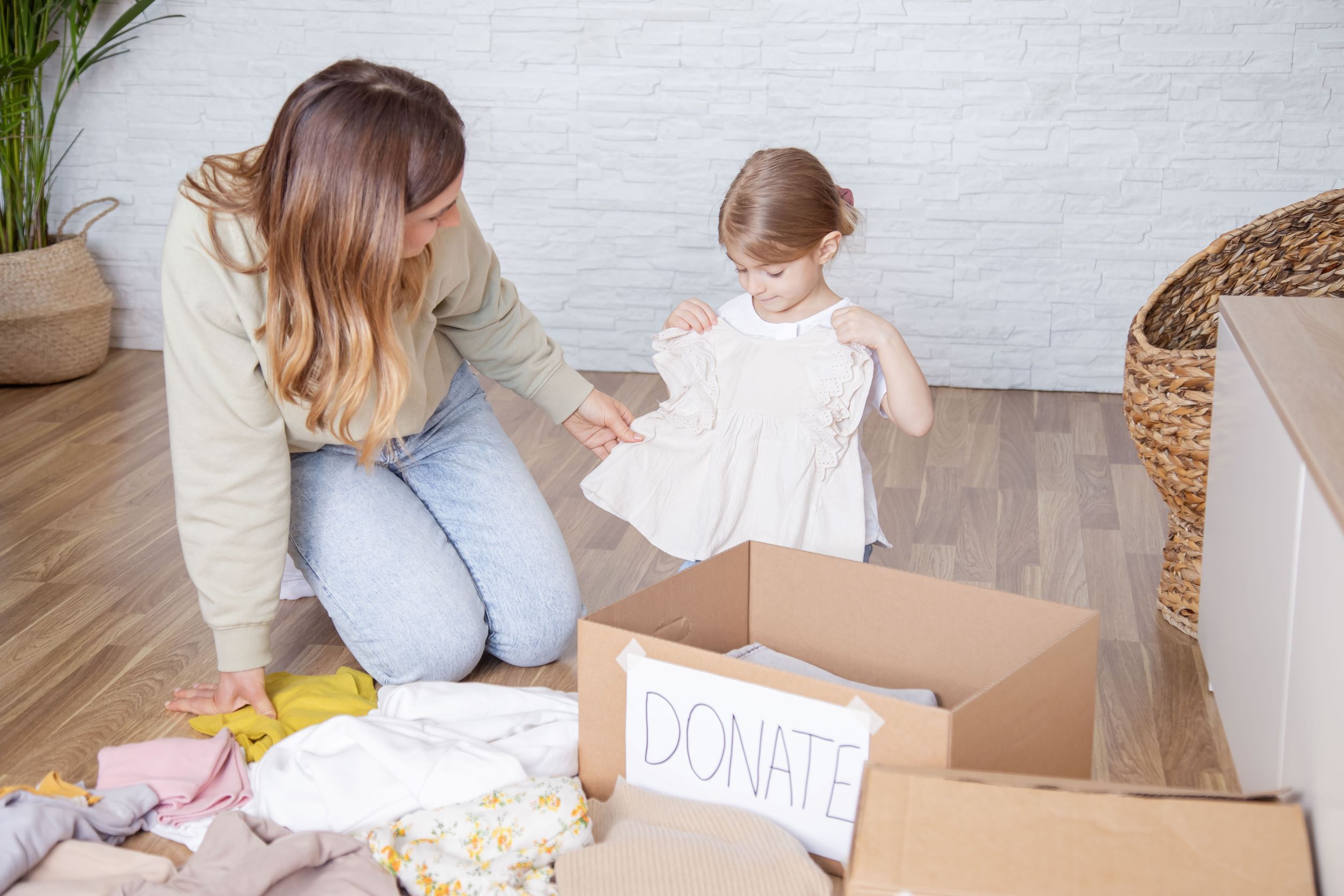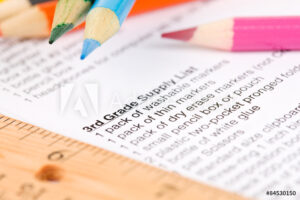 As mentioned the school will be sure to send a supply list. Be sure to go over what is needed, what your child already has from the previous year, then make your list. Shop early for the best selection, and try not to overbuy in order to avoid clutter.
One last area to consider is your pantry. Stocking up on staples for the start of school will make your life easier. Consider things like snacks, desserts, cereal, and drinking boxes/water. You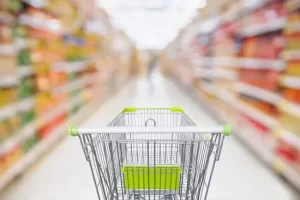 could also take some time in August to create a meal plan for those first few weeks in September. Once done, stock up your freezer. Again, by taking the time in advance you will save time in the future.
TIP 6: SCHEDULE FAMILY TIME
During the pandemic, many families had to adjust to spending more time together. Now it will likely be an adjustment in the other direction. Some children, in particular, may find it difficult being away from you and from home.
Prior to the beginning of school try to take some time to talk with your children about the year ahead. Your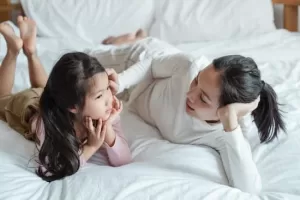 children may have questions and you can help them prepare emotionally. Talk with them about how the year may look, the changes they may experience (temperature check at the door, continued face mask-wearing), and their uncertainty. Hear them out. Assure them that you are there to support them.
Once school begins it will also be important to block out time to spend with your kids. Perhaps this will be at mealtime or just before bed. It is important that your children have time and a safe place to express themselves. By creating some together time you will be helping your child to be and stay resilient, and to have the best possible chance for success.